Mi, 27.02.2008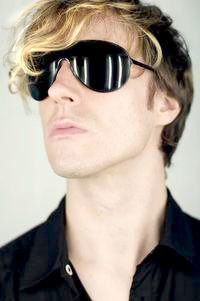 Ueber den Mann könnte man Seiten schreiben: er ist Labelgründer (Digital Hardcore Recordings, Eat Your Heart Out und Geist), Produzent und Remixer –
und dass er Frontmann der legendären Atari Teenage Riot war, ist für die meisten wohl keine Neuigkeit mehr.
Es gibt über 100 Veröffentlichungen, an denen Alec Empire entweder als Musiker, Produzent oder Remixer mitgewirkt hat.
Hier seien denn mal einige der unzähligen Kollaborationspartner Alec Empire's erwähnt:
über den japanischen Noise-Musiker Merzbow zu Björk, The Jon Spencer Blues Explosion, Slayer, Rammstein, Nine Inch Nails, Dave Grohl (Nirvana und Foo Fighters), Thurston Moore (Sonic Youth), Mogwai, Techno Animal, Dan The Automator, Prince Paul und R. L. Burnside.
Zur Zeit arbeitet er mit Greenpeace an der Kampagne "Black Smoke", die auf die Probleme der globalen Erwärmung aufmerksam macht. Außerdem produziert er neue Stücke mit Popstar Patrick Wolf, und am 14. Januar erscheint auf seinem neuen Label Eat Your Heart Out sein neues Album "The Golden Foretaste Of Heaven".