Fr, 20.10.2017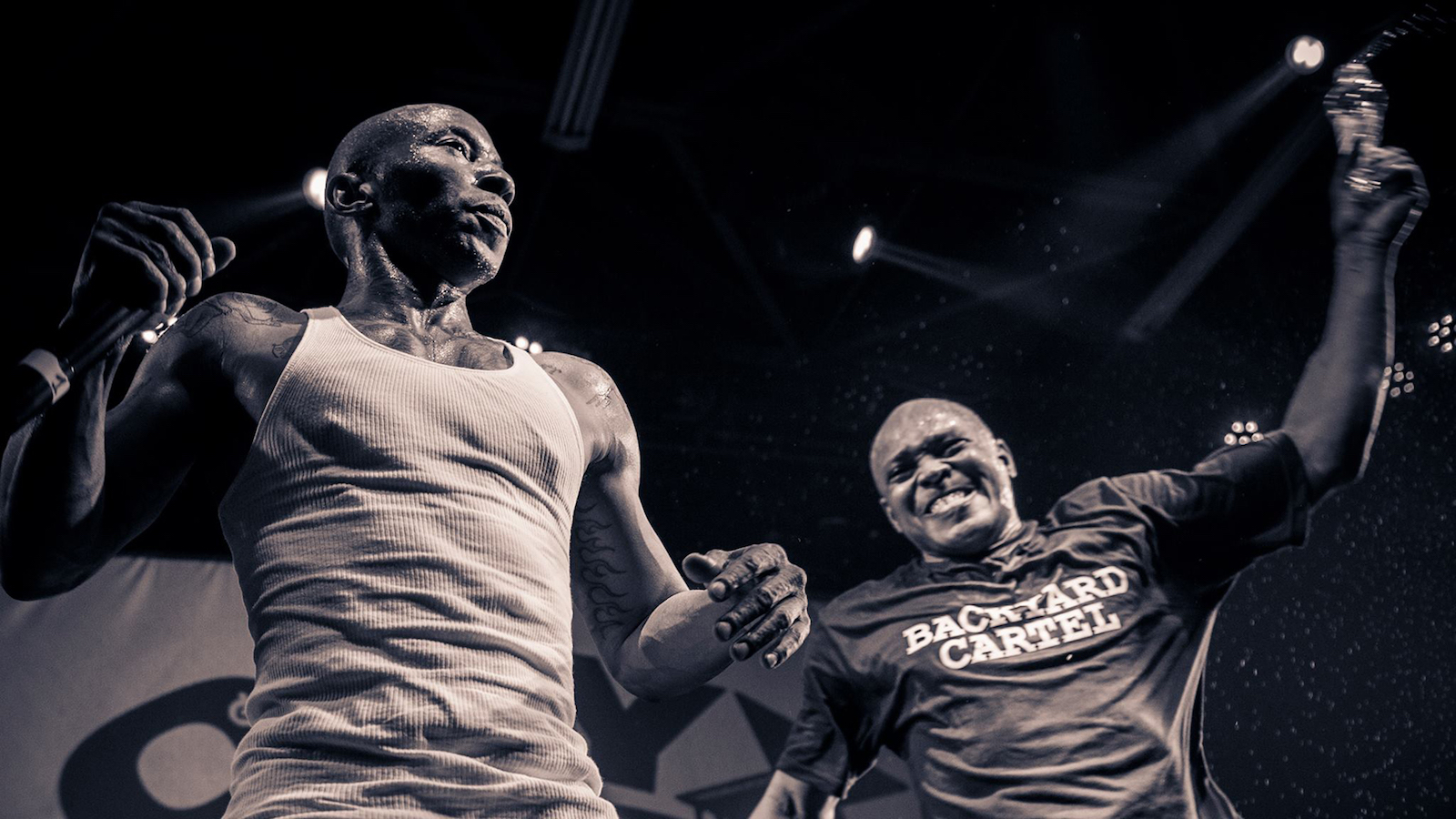 Der üble Absturz der Digitaltechnik im Mai hat schmerzlich hart aufgezeigt, wie fragil die heutige bequeme, high-end Technik trotz aller n1ceness ist und wie sehr wir an ihrem Tropf hängen – auch wir in der Dachstock-Bubble. Nun denn, so unangenehm wie verdammt ärgerlich das Ganze auch war: Der Schaden ist behoben, die Soundanlage revidiert und der Rechner – source of evil – des Soundpults ausgewechselt! Wir wagen es auf ein Neues mit ONYX – das sind wir Euch und der Band schuldig – und hoffen ihr seid nochmals mit dabei!
ONYX is back in the house, die Ghetto-G's outta Queens NYC. Anfangs Nuller-Jahre hatten sie den Rap auf ein anderes Level gehoben, mit Crossover-Elementen und quasi gebrüllten Bars. Metal traf auf Hip-Hop und ergab ein ganz neues Energielevel. Jetzt, knapp 20 Jahre später, sind ONYX immer noch heiss, heiss auf Liveauftritte, und einen solchen gesehen zu haben darf natürlich in keinem Rap-Head-Palmarès fehlen! Als warm-up krallt sich Fast-Schon-Neo-CH-Rap-Urgestein HANS NÖTIG das Mic und lässt es flowen.
Die an Euch verteilten Gratis-Eintritt-Gutscheine sind an dem Abend gültig. Wenn ihr garantierten Einlass wollt, kauft ein Ticket im Vorverkauf, bringt Gutschein und Ticket am Abend mit und ihr kriegt die Ticketkosten an der Abendkasse cash zurückerstattet.